9 April 2020
From producing cars to face masks in less than a week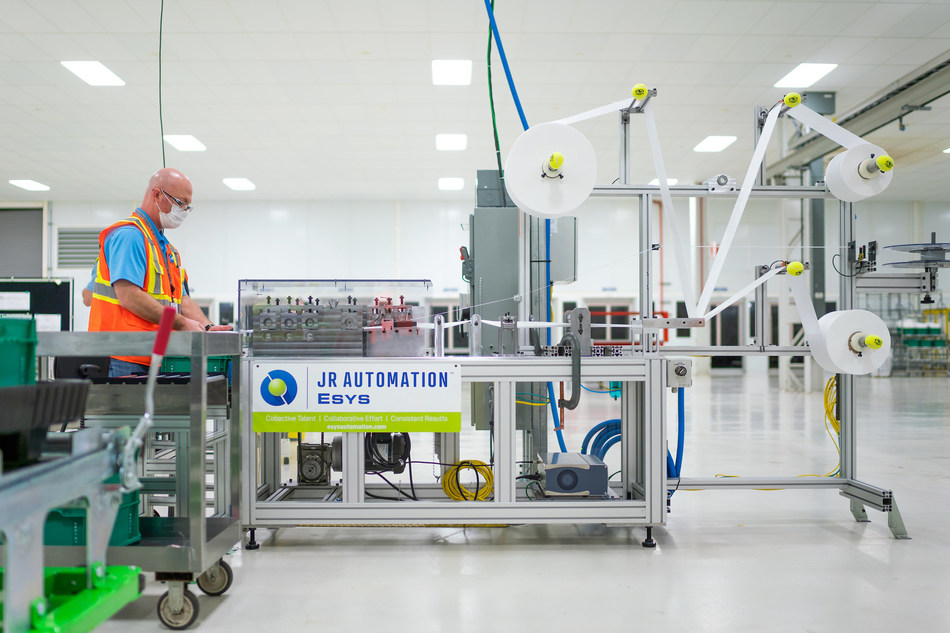 COVID-19 has forced manufacturers to adapt their processes quickly in order to survive.
This is a unique time for everyone. Citizens are being asked to stay home. Everyday businesses like retailers and restaurants are being asked to close or limit services. And, manufacturers are being asked to reduce manufacturing the products they make for profit, like cars, and begin making medical supplies to support the needs of our healthcare system.
It is important for automation suppliers, like Siemens and its partners, to support these manufacturers along their journey during this difficult time.
As the need for face masks to protect front line healthcare workers came to light, General Motors took on the project to help lessen the shortage. The company called on Esys Automation, a JR Automation company, to get the facility ready for alternative production.
The high-profile decision was an urgent need—the line needed to be ready for production in less than a week. Esys worked around the clock to ensure GM accomplished this aggressive goal. And within six days the line was up and running and producing the first face mask. GM's line will produce 50,000 face masks per day.
It is inspiring to see manufacturers step up and help where they can, and witness technology enable modular and scalable lines to produce goods that are completely out of their realm.